*NEW*
CIRCUS AT EVOLVE IN 2021
LITTLE MONKEYS PRESCHOOL CIRCUS & DANCE CIRQUE FOR AGES 7+
Email us to get more information and to place your name on our waitlist! info@evolve.dance
---
EVOLVE IS DANCING FOR SICK KIDS

Click below to join our team to donate towards our $2000.00 goal! https://www.danceforsickkids.com/join/evolveperformancestudios

JOIN US IN 2021 AT OUR BRAND NEW
DANCE STUDIO IN FERNHILL!
Evolve Performance Studios is a dance studio, located in Fernhill, just 10 minutes from the Wollongong CBD.
Our brand new dance studio was opened in July 2020 and we cannot wait to invite you through our doors.
Established in 2016, EVOLVE offers a variety of dance and circus classes to the little minis all the way through to beginner or experienced adults.
Classes offered at EVOLVE include Jazz, Ballet, Tap, Musical Theatre, ACRO, Lyrical, Contemporary,
Technique, Hip-Hop, Performance Teams… with LOTS of brand new classes to be announced in 2021!
Click below to enrol in one of our popular classes!
---
Not sure what class is best for you or your child?
No worries, we are here to help!
---

---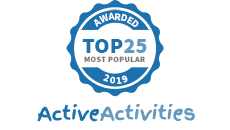 ---
Illawarra Business Awards
Our entire team wishes to extend our gratitude to our wonderful community for
supporting our business.
We are thrilled to receive FINALIST status in the BEST DANCE STUDIO category in 2018, 2019, and 2020!
---
At EVOLVE, we love to dance! Let our team of inspirational teachers ignite your love of dance.
Our wonderful dance studio community is passionate about the performing arts and enhancing the positive wellbeing of the individual. EVOLVE's vision is excellence in dance education by providing endless opportunities for our students to immerse themselves in the performing arts, regardless of age or ability.
– NEW ENROLMENTS ACCEPTED ALL YEAR ROUND –
---
---