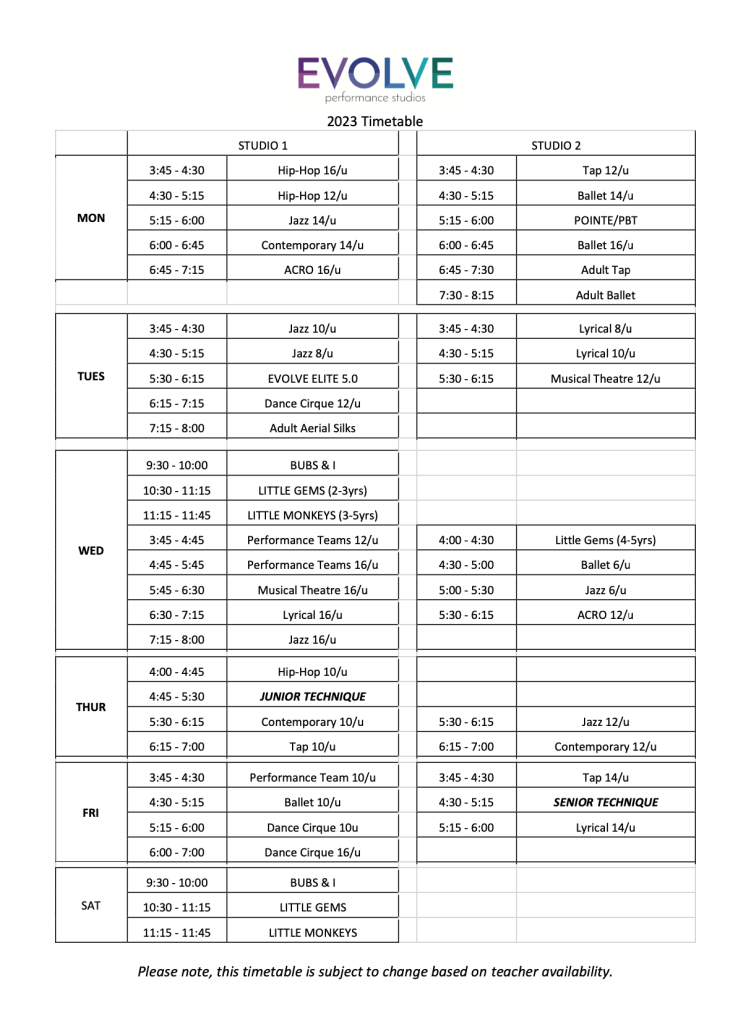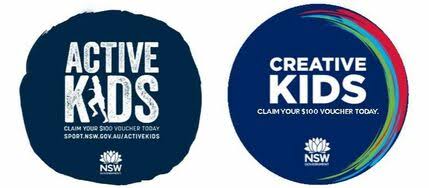 EVOLVE PERFORMANCE STUDIOS is an approved Active Kids & Creative Kids Provider.
When redeeming vouchers, you must provide the details of the voucher received by ServiceNSW. Please email us with the NAME, VOUCHER CODE, AMOUNT and DATE OF BIRTH to redeem your voucher.
Click below to apply for your vouchers
Active Kids application – SERVICE NSW
Creative Kids application – SERVICE NSW
---
Introductory lessons
$10.00 for an introductory lesson before you commit to the term. Please contact us to book one now!
All fees are invoiced at the start of each term. All fees must be paid via online portal / direct deposit.
You have the option to pay in bulk or instalments. No cash is held on premises.
NOTE: Term fees are non-refundable. 
If a student misses a class, they must provide 24 hours notice via phone,
text or email in order to receive a credit / make-up lesson.
Once a student has enrolled for a Term, they are committed to their lessons each week.
EVOLVE PERFORMANCE STUDIOS does not accept responsibility for any loss of finances due to sickness or injuries