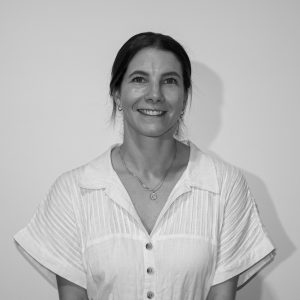 For over 29 years, Zoe Steele has been competing and performing in dance, which has inspired her to provide further experiences to her students. As a result, she provides many opportunities for them to be involved in a variety of productions. Zoe is heavily involved in the Illawarra as a Choreographer and Dance Director in productions such as Southern Stars – The Arena Spectacular, South Coast Dance Festival, school fete performances, school productions, and dance workshops. Her students have competed in local Eisteddfods, successfully placing in a range of styles and age troupes.
Zoe begun teaching at Dancespace 383 in 2006 to where she established her own classes in a wide variety of dance genres from Tiny Tots to Adults and these classes grew over the years to a popular size and were a welcome addition to the many competitive studios within the Illawarra. It was only fitting that the evolution of EVOLVE PERFORMANCE STUDIOS coincided with her 10th anniversary year of teaching at Dancespace 383. EVOLVE PERFORMANCE STUDIOS was greatly hosted by Dancespace 383 from 2016-2019.
In 2019, in the midst of the COVID-19 pandemic, Zoe and her family completed the long-term renovations at their warehouse and officially opened the doors to the EVOLVE PERFORMANCE STUDIOS HQ in July 2019. This was a long-awaited dream and a significant milestone for the driven entrepreneur, to grow her dance family even further in the future.
Zoe is a qualified Dance Teacher recognised by Asia Pacific Dance Association (APDA) and has completed a Certificate IV in Dance Teaching and Management through the Australian Teachers of Dance (ATOD). Over the years, Zoe has expanded her skills and training in Circus skills; namely acrobatics, silk, trapeze, and contortion and holds qualifications with Dance Cirque and Acrobatic Arts. This has provided her with another avenue to express her passion for human movement and performance. Formally trained in RAD Ballet, FATD Jazz, Contemporary/Modern, Hip Hop, and Gymnastics, she has continued her love for dance education and performance in these areas. On a yearly basis, Zoe and her team of teachers direct, choreograph and produce two dance showcases for her students to perform for their families and friends – a beautiful time to display the growth of each individual!
Zoe's teaching objective is to provide students with a safe and encouraging environment, in which they can be challenged and achieve to the best of their abilities. She believes that every individual has amazing potential and she constantly reminds her students that "persistence and patience" is the key to success.
Memorable moment:
"Taking dance classes at Broadway Dance Centre in New York City!!! This was one of the best experiences of my life and I cannot wait to go back!"
"Opening the doors to our brand new studio! A dream come true!!!"
Qualifications:
Bachelor of Physical and Health Education (Honours, Class I)
Certificate IV in Small Business Management
Certificate IV in Dance Teaching and Management
Dance Teachers Certification (APDA)
Acrobatic Arts Teacher Certification
Dance Cirque Teacher Certification
First Aid – St John's Australia
Resuscitation Certificate – Royal Life Saving Australia
Working With Children # WWC0800622E